Bullet Trap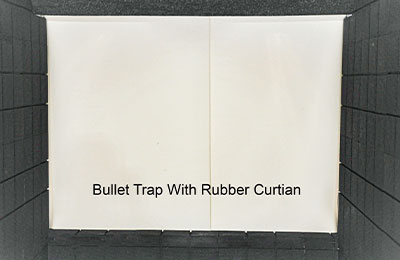 Integrated AR500 armor plate bullet trap with projection quality curtain and replaceable wear plates.
Design Focused on Safety and Efficiency
Our design is driven by deep expertise in firearms coupled with commercial and Department of Defense (DoD) expertise and focused on providing the best solution. Our core design has been fully integrated into the 40' container, which serves as our most basic system that will be 100% integrated into all MRT systems. This approach allows us to uniquely offer meaningful standards for reliability and maintainability (R&M), mean time between failure (MTBF), mean time to repair (MTTR), and a lean, optimized approach to manufacturing and support across the entire lifecycle of our ranges.
Commercial customers are assured that MRT products meet and exceed safety requirements because our design is driven to meet the most stringent FedGov requirements while fully implementing best commercial practices.
Government customers are assured that MRT has leveraged the best of commercial technology and responsibly designed to meet / exceed all FedGov criteria using a lean, optimized manufacturing process to assure lowest possible lifecycle cost.