About Mobile Range Technologies
Mobile Range Technologies is the industry innovator in container modular firing ranges and mobile trailer firing ranges focused on design, development, and technology while integrating technology innovations driving low total ownership cost and value for your investment.
Mobile Range Technologies (MRT) was formed to focus on solving two primary issues:
Commercial: Provide businesses a way to add a live-fire range at their existing business location at an affordable cost and to increase traffic and revenue.
Government: Provide agencies of any size a rapid, cost-effective way to add a modular/container or mobile live fire range that offers a fully integrated simulation capability for judgmental, immersive training based entirely on commercial-off-the-shelf (COTS) technology focused on reliability and the lowest total ownership cost.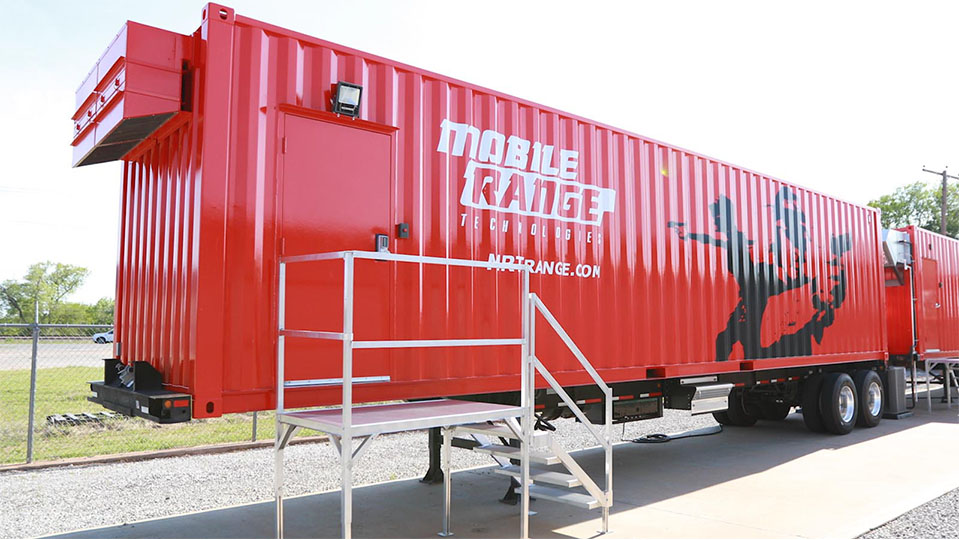 We have decades of firearms and firearms simulation expertise that is reflected in our innovative designs, simple set-up, easy maintenance, and commitment to providing the best quality at the lowest possible cost.
MRT is a small family owned business based in Henrietta, Texas. We hope you will plan a visit to North Texas for a live fire experience on a whole new level.
Store Hours of Operation and Location
Monday-Saturday: 7 am to 5 pm
Sunday: Scheduled Events Only (Closed To the Public)
Location:
700 E Omega
Henrietta, Texas