25-Yard Double Road King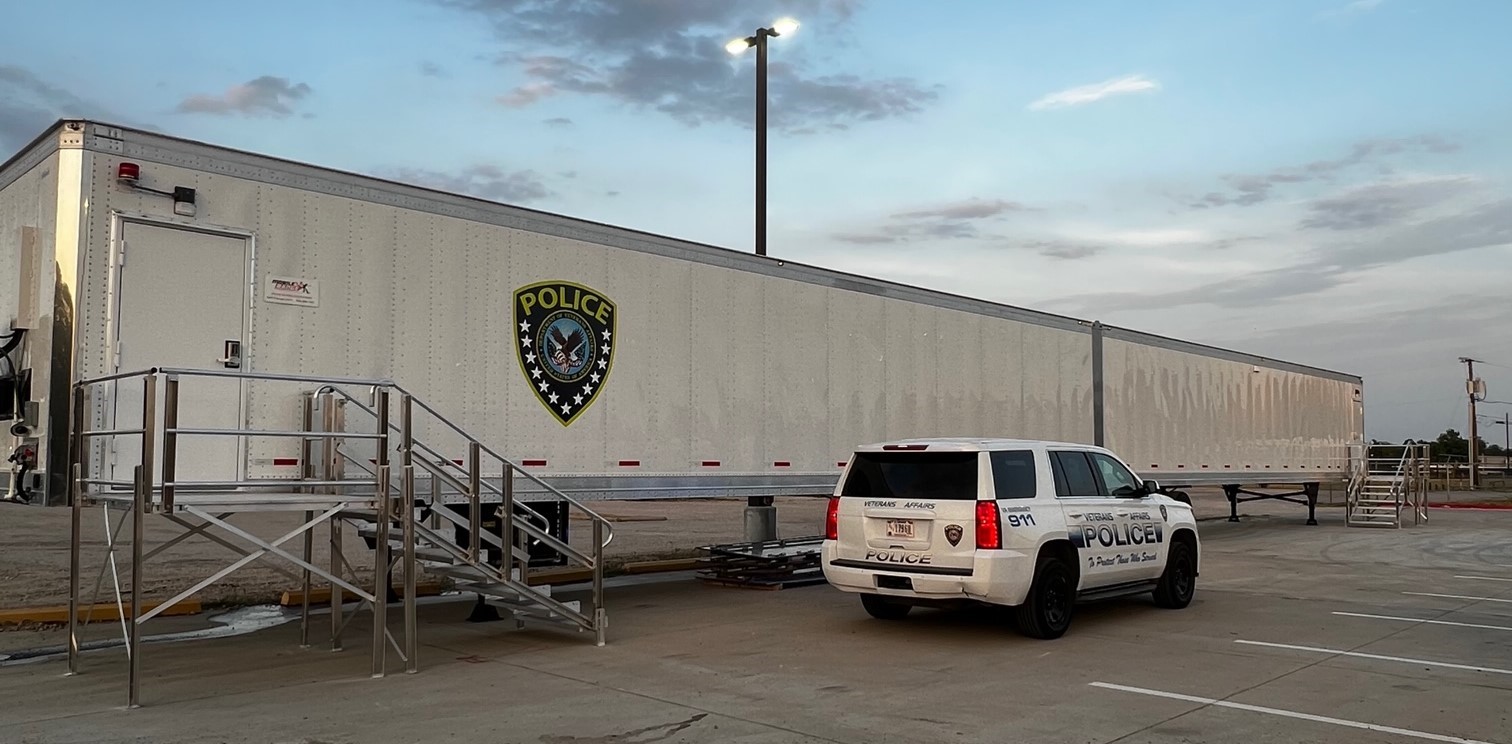 Double Road King is available with the following speculations. Customs builds available!
Granulated Sloped Rubber Bullet Trap
360 Degree Armor Steel Plating with:

Simplex push button lock for secured Access
Shooting Booths with LED Lights
Shooters Shelves
2 or 3 Shooting Lanes with 25-yard Hard Rail Target Retrieval System with Turning Target Retrieval System to Include 3-Levels White, Red/Blue Strobes – (mounts in front of the drive unit on each lane) and a CR-2TL Master Controller to Make Your own Custom Scenarios
Engineer designed and TX stamp HEPA Recirculation Air Filtration with makeup air in range for shooters' comfort and safety with AC & Heat
Leveling Jack at the Back of Trailers to support range on a firm foundation
Exterior warning light to show range is hot
Fire extinguisher
Stainless steel Fold Down Shelving in Range and Control Room
Additional mounting Supports in range to add speakers or other Devices
Custom Graphics (Logo next to main entry door)
Control Room with Ballistic Viewing Window and 360 Degree Armor Steel Plating, Stainless Steel Countertop, Comfortable Chair Low Voltage electrical box to Range, Separate Mini Split for Heating and Cooling, Painted Walls and Ceiling
Separate Mechanical Room with own entrance and stairs to the Service ventilation system
Insulated Between Framing and 1" Drywall Between Framing and Trailer to Reduce Exterior Noise
2" Sound Foam on the Ceiling and 2" Ballistic rubber on the Walls (firing line forward)
Sealed Rubber Floor
Alum Platform & Stairs
Consumables Package: (25-Target Backers, 6-2" Pre-Filters, 2-Bag Filters, 2-Hepa Filters)
Easy to Clean Paintable Surface up to Firing Line
Only Needs Single Phase 50amp, 208/220 Circuit
Factory White Exterior
1 Onsite setup and Training
Call For Pricing
If you are interested in designing a custom mobile gun range, call us at 940-500-2086 or complete our contact form to have one of our team members contact you.