ShootHouse Firearms Training Systems
Available in both laser and live fire options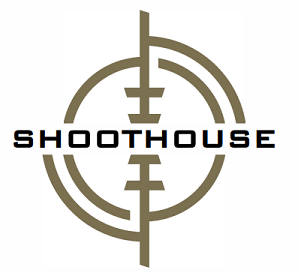 ShootHouse provides live-fire and laser-based "Use of Force" simulators, alongside manufacturing and installing shooting ranges. Mobile Range Technologies is proud to be the exclusive dealer in the United States.
ShootHouse was born due to an unwillingness of manufacturers to deliver what the end users actually want and need. We found many groups to be very frustrated with the inability to use existing systems that did not meet their actual training needs. Our collaborative approach takes into account different cultures and their interpretations of how to respond to different situations. This has resulted in the Viper Training System (VTS) being the training of choice for many first responders and military groups for their Rules of Engagement training.
To view our full catalog of offerings, click here.
Viper Firearms Training Systems
The Viper Systems are compromised of a single Window-based PC, projector, tracking camera, and instructor display terminal with the capacity for simultaneous training for up to four (4) shooters.
What's Included
Multiple training programs
Virtual indoor firing range
A 300m known-distance range
Judgemental video-based scenario training
Multiple marksmanship training drills
The simulator will record the actions of each participant in each simulation to provide the instructor with an assessment of how the shooter performed.
Shooting Simulation Options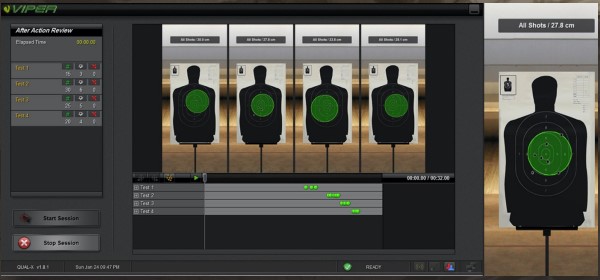 Viper Qual X
Allows for up to 4 shooters on a single screen with customizable qualifications course options.
Targets can be positioned accurately through the instructor's controls. Easily adjustable to change for specific distances, lighting conditions, and time scales for each course.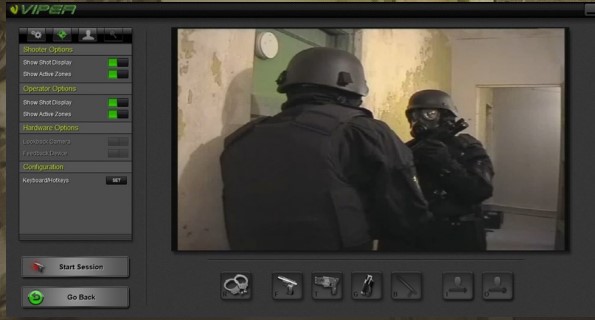 Viper InterVid
A judgemental branching video program that allows the end user to utilize scenarios or create their own in an easy-to-use program.
The benefit of this program is the option to customize scenarios that simulate real-world conflicts they may encounter such as gunshots, CS spray, tasers, etc.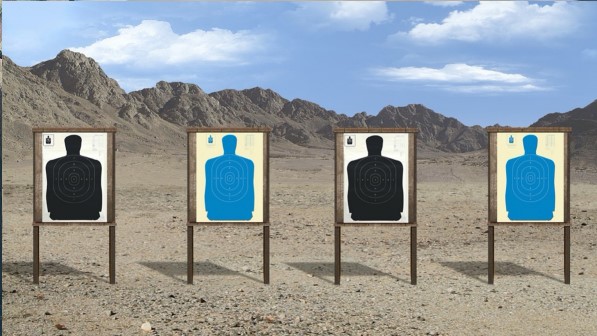 Viper KD Range
The "KD Range" (Known Distance Range) is an outdoor range that allows students to shoot out to longer distances.  
This level provides the same easily customizable scenarios as other versions but also allows the instructor to add on other factors like weather situations as well as the ballistic effect these weather situations might cause.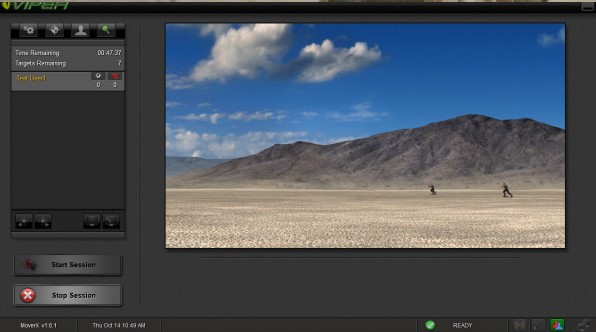 Viper MoverX
Shooters work on accuracy in distance shooting scenarios while they encounter moving targets at different speeds and distances.
This program not only improves their distance shooting but also allows for the instructor to select targets of either gender and various ethnicities in locations like the city, woodland, and sand with the option of adding additional locations by request.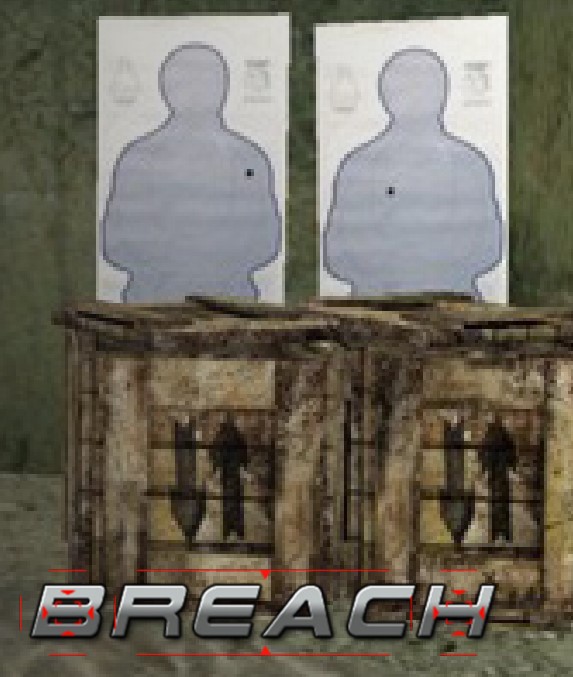 Viper BreachVR
3D real-time environment scenarios to simulate shoot/no-shoot targets to improve speed, accuracy, and judgment. 
This customizable real-life scenario simulation can target the face/exposure time, speed, shots required per target, enabling/disabling no-shoot targets, and more.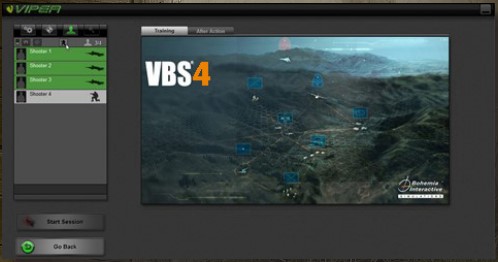 Viper Firearms Training System
The flagship program selected by the US Army for game-based military simulation. 
The VBS4 is a flexible simulation training solution for scenario training, mission rehearsal, and more for air, land, and sea.  The VBS4 enables better training by allowing users to build larger terrains, involve more participants, and create more complex scenarios with a variety of vehicles, weapons, people and objects. 
What Is Included in the Viper Shooting Simulation Programs
Our state-of-the-art simulation programs come with the following benefits:

Viper User Database: an internal use database that allows instructors to track and store individual student records that includes a photo of the user, personal information, and status levels to grant them elevated privileges such as extended personal training times.
Viper Target Editor: With our emphasis on customization, the target editor allows managers and editors to import their own target images into the Viper library. "Shoot orders" can also be added for each zone so users are awarded or deducted points for proper shooting goals.
Viper Weapon Manager: We increase the realistic nature of the scenarios by allowing the user to register all laser-based weapons, which then allows you to select the weapon type (pistol, rifle, shotgun, etc.) as well as a sub-type (Glock 17, Sig Saur P226, AK47, etc.). When in a scenario, the simulator will play the proper sound effect as well as pass specific ballistics data.
After Action Review: Each simulator comes with a personal database profile that records every single shot, for every shooter including shot grouping, time of shot and split time, weapon draw and holster, time of stage or scenario start/stop, and time of target exposure beginning/end.
Training & Support: We understand that these programs are pivotal to the success of any security plan which is why we offer 24/7 support to ensure it's operating correctly and usable at all times as well as annual planned maintenance.